Welcome
The main theme of this year's SIBBM Seminars is
Emerging Arenas in Molecular Biology:
from basic mechanisms to personalized medicine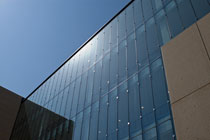 The meeting will be held in Trento, from 11 to 13 June 2014, at the Lettere e Filosofia site, that offers a state-of-the-art auditorium and ample spaces.
Confirmed invited speakers include:
Stefano Biffo

,

San Raffaele Scientific Institute, Milan, Italy

Tiziana Bonaldi

,

IEO Milan, Italy

Irene Bozzoni

,

Sapienza University, Rome, Italy

[EMBO Member]

Maria Carmo-Fonseca

,

University of Lisbon, Portugal

[EMBO Member]

Francesca Ciccarelli

,

King's College London, UK

Michele Garfinkel

,

EMBO

Mauro Giacca

,

ICGEB Trieste, Italy

Fulvio Mavilio

,

Università di Modena e Reggio Emilia, Italy & Genethon, Evry, France

[EMBO Member]

Gunter Meister

,

Universität Regensburg, Germany

Roberto Sitia

,

San Raffaele Scientific Institute, Milan, Italy

[EMBO Member]

Natalia Soshnikova

,

IMB, Mainz, Germany

Giulio Superti-Furga

,

CEMM, Vienna, Austria

[EMBO member]

Marino Zerial

,

Max Planck Institute of Molecular Cell Biology and Genetics, Dresden, Germany

[EMBO Member]
The SIBBM Seminars gather every year up to 200 participants and, since their start in 2004, have become one of the most successful scientific events in Italy. The meeting offers an exciting opportunity for young researchers and Ph.D. students to talk about their work and experiences. Nearly 50% of the talks will be selected from participants' submitted abstracts.
A highlight of the SIBBM Seminars are the "Chiara D'Onofrio" awards, the most prestigious prize in Biomedical Sciences in Italy, awarded to both a senior scientist as well as to the best oral presentation by a young scientist.
Please wait... Checking Javascript functionality


If you continue to see this sentence for more than 20 seconds,
please enable Javascript in your browser.

The advanced functionality of this site depends on Javascript. We are sorry, but the contents of this page cannot be displayed by your browser in its current state.

For instructions on how to activate Javascript in your browser, you may try this link (you will be re-directed to a website not associated with Azuleon but, last time we checked, the instructions there were clear and accurate).

For any further assistance, please contact the Azuleon webmaster.